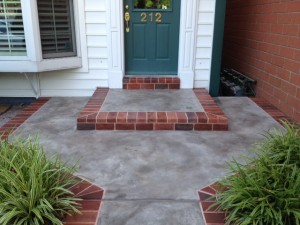 The St. Louis summer season is in full swing! That means it is time for backyard bingo, outdoor soirees and—our personal favorite— barbeques! In an effort to fully maximize the outdoor space, many homeowners are investing their remodeling efforts into their deck or patio.
Here are a few basic tips that will not only improve the aesthetics of your space, but the overall experience:
Furniture – This is an area that has really evolved over the years. Outdoor furniture is now available in a wide variety of materials, colors, designs and—best of all—price ranges! You can furnish your space with a lavish wicker set or a simple pair of cushioned chairs—your options really are limitless!
Outdoor Kitchen – The barbeque isn't your only outdoor cooking option anymore. Now, there are many options for creating a full outdoor cooking space. This includes: refrigerators, countertops, sinks, and cabinets all designed to withstand the wrath of Missouri weather!
Running Water – Your backyard should be more than simply an extension of your home, but a true escape from the trials of everyday life. Adding a water feature can accentuate the relaxing atmosphere of your deck or patio, and block out unwanted noise from the neighborhood. Water features (ponds, fountains) can be purchased at most home and garden shops.
Flowers – Flowers are both cost-efficient and highly stimulating to the senses. If you are looking to capture that traditional warm and welcoming look, we recommend filling your space with bright, colorful flowers. Trust us: your guests will thank you!
Decorative Concrete – Concrete is no longer boring! The options range from professionally applied stamped concrete, to small molds and templates designed for DIYers, allowing you to add some genuine character to your home.
If you need any help implementing the tips above—RIGGS is here to help! RIGGS can help you create the perfect outdoor space, no matter how simple or elaborate your project might be.