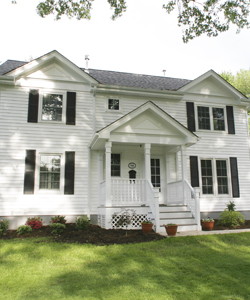 We at RIGGS love how many historic homes are in our community. Historic homes have charm and character you cannot find anywhere else, and historic renovations are some of our favorite projects. If you've fallen in love with a historic home, you know the feeling we're talking about.
Historic homes often need renovations, but there are rules for maintaining homes deemed as historic landmarks. RIGGS has experience renovating historic homes, and can keep your home's historic integrity while bringing your amenities into this century.
Why Choose RIGGS for an Historic Renovation?
A whole house renovation is challenging enough, but not just anyone can do a historic renovation. You need a contractor with experience that knows exactly what they're doing. RIGGS has been around since 1959, and has years of experience working on historic homes throughout Kirkwood, Webster Groves, and the surrounding areas. We've built a great reputation with our clients, and we do our best to live up to it.
Historic renovations can be incredibly rewarding. Choose from the list of projects in the navigation bar on the left of this page to explore ideas for your own renovation.
Check out our full gallery