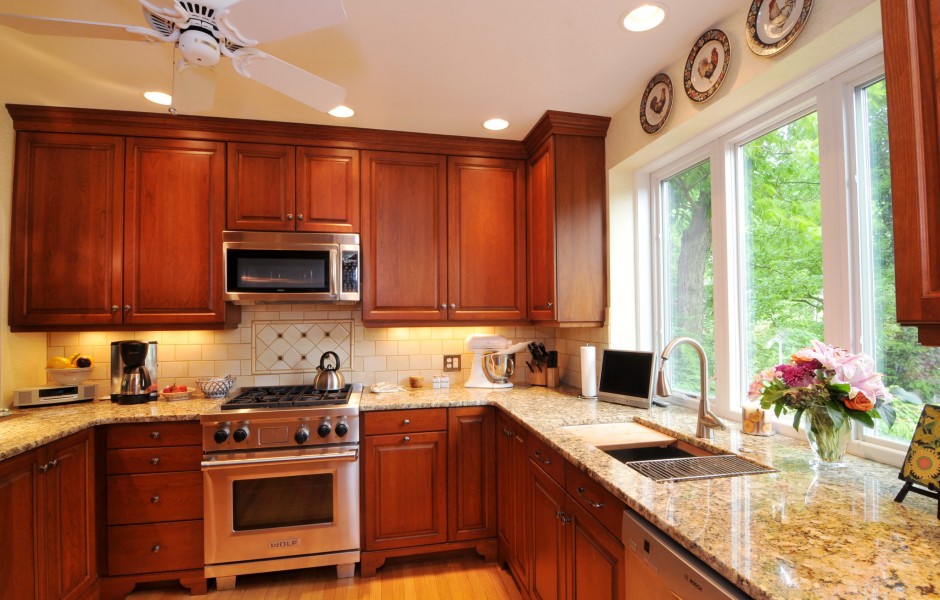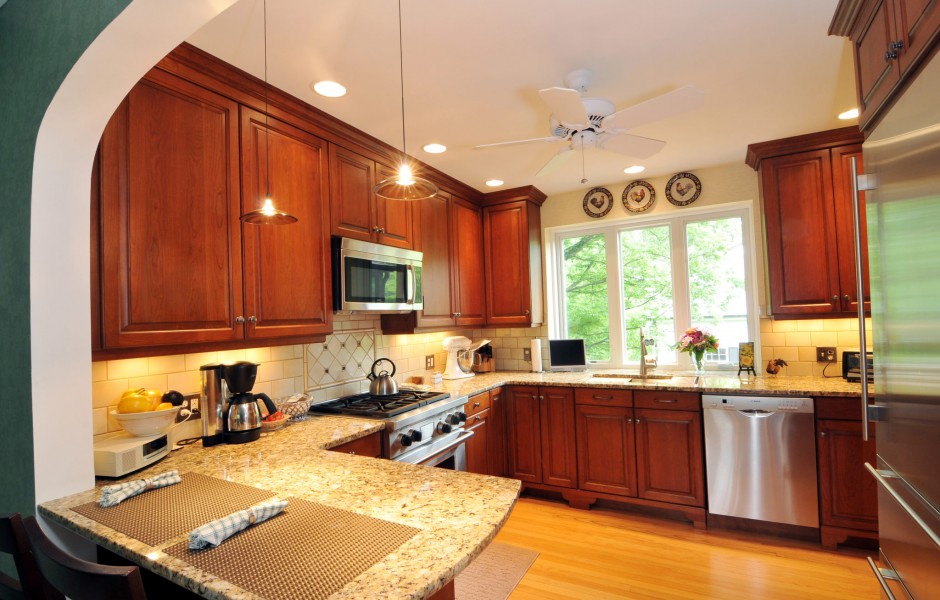 A love of cooking, a need for greater functionality, and a desire for more open space became the inspiration for this kitchen remodel in Kirkwood. The homeowner turned to Riggs with the story of what she envisioned – what she loved and how she saw herself enjoying her kitchen. Riggs created a plan to make that vision a reality!
First, the kitchen was opened up by removing a wall and creating a large arched entryway to accommodate a breakfast bar. This gave the homeowner more light, and more workspace.
Next, a careful plan was created to accommodate large, commercial style appliances. A large, freestanding range was designed into the space, and a special microwave was chosen for its powerful exhaust system to accommodate the heat given off by the range. An oversized Sub-Zero refrigerator was also given a home with built-in cabinetry around it for plenty of storage space. The Riggs design team used a lot of creativity and ingenuity to make these great appliances work in the space, and create the cook's kitchen this homeowner dreamed of!
Beautiful touches were also incorporated, such as the hand painted tile backsplash, large triple window over the sink, custom cabinets, and granite countertops.
Just off the kitchen, Riggs built a large deck, complete with built-in benches and flowerboxes.